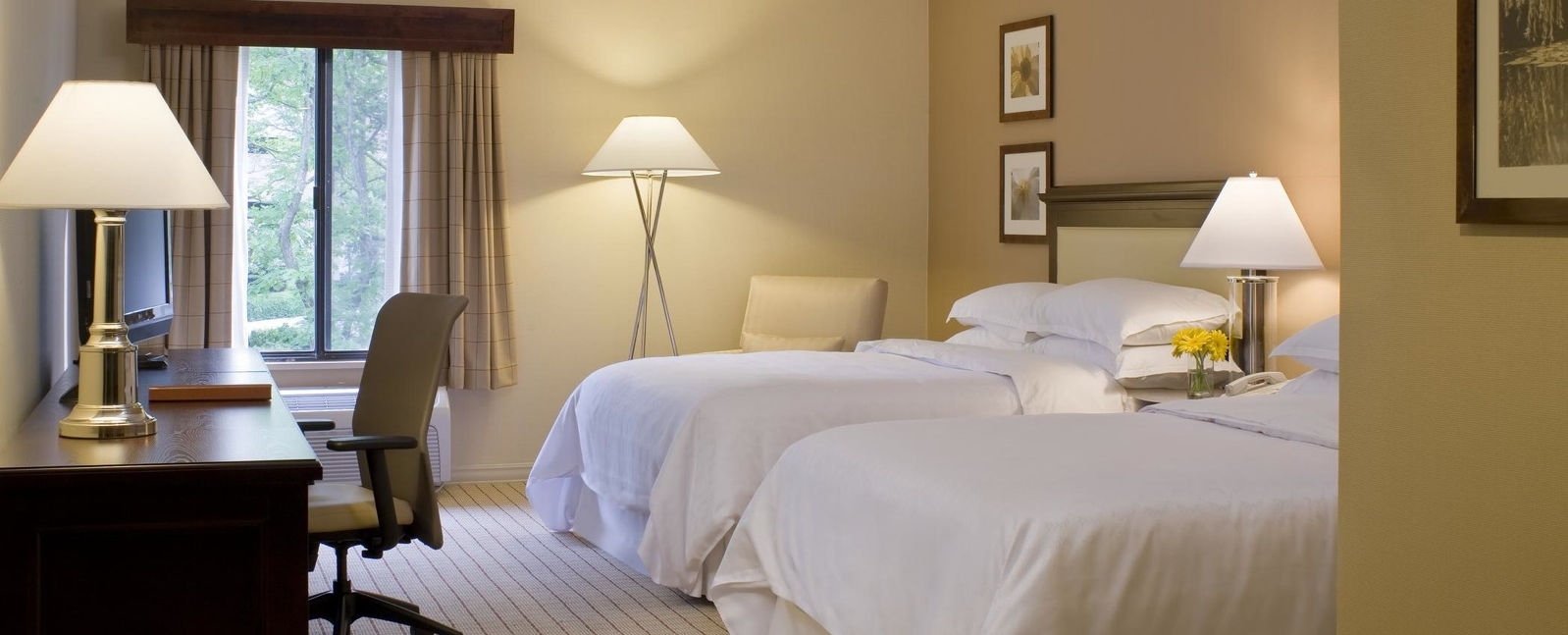 Welcome to the Lodge at the Sheraton Columbia Town Center. The Lodge is a three-tier building connected to the Sheraton Columbia Town Center located in Columbia.
The Lodge is ideal for family vacations, long-term travel, romantic getaways, or those that are looking for a more peaceful experience. The Lodge rooms provide spacious accommodations with refrigerators, microwaves, and basic internet, complimentary to SPG members who book through Starwood Channels, along with all of the signature Sheraton amenities including crisp white bedding & linens, 32" flat screen LCD televisions, and the Sheraton Signature Bed.
Unique Lodge Features
Oversized guest rooms with atrium ceilings (285 square feet)
Refrigerators in all guest rooms
Microwave ovens in all guest room
Complimentary basic internet
Convenient access to fitness center
Recreational lounge area with internet connectivity work stations, television viewing with soft seating and pool table
Complimentary drive up parking
PURE® Allergy Friendly Guest Rooms
Lodge Room Types Available
Lodge King
Lodge Double
Lodge Pure King
Lodge Pure Double
Please Note: Lodge breezeways have a small set of stairs leading to guest rooms that are not accessible by elevator. Parking is available at the entrance of each Lodge building.